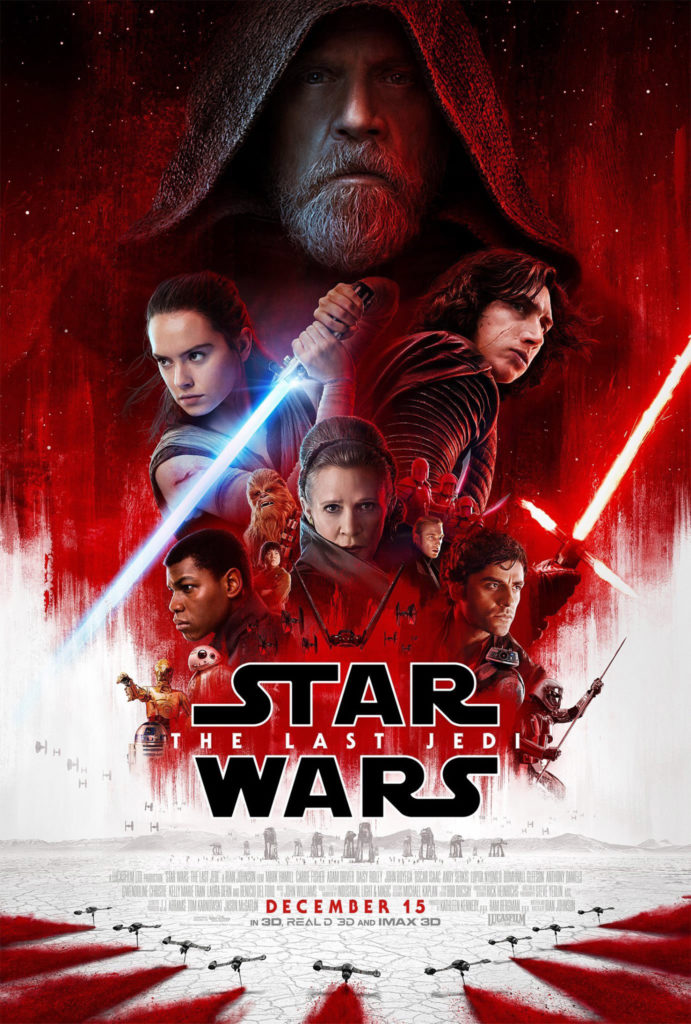 The Force is strong in the Star Wars franchise with Star Wars: The Last Jedi delivering on expectations and debuting with the second largest opening weekend of all-time.
With an estimated $220 million, Star Wars: The Last Jedi delivered the second largest opening weekend everbehind only Star Wars: The Force Awakens, which debuted with $247.9 million back in 2015. Last Jedi got off to a strong start on Thursday night with the second largest preview gross ever of $45 million and became only the second film to ever gross over $100 million on opening day resulting in the second largest opening day ever, second largest single day, second largest Friday and joins Force Awakens as the fastest films to reach $100 million.
Globally, the film brought in  $450, 047, 000 in its debut weekend.
Opening day demographics show the film played to an audience that was 58% male vs. 43% female and of that audience 37% was 25 years old or under. Opening day audiences gave the film an "A" CinemaScore, matching the score for Force Awakens.
It's also worth noting, Last Jedi's opening helped push Disney over the $2 billion mark domestically, joining Warner Bros. as the only two studios to reach that mark in 2017. This is the third consecutive year Disney has reached $2 billion domestically, becoming the first and only studio to have achieved this and given their upcoming slate and pending Fox acquisition it would seem the streak may never end.