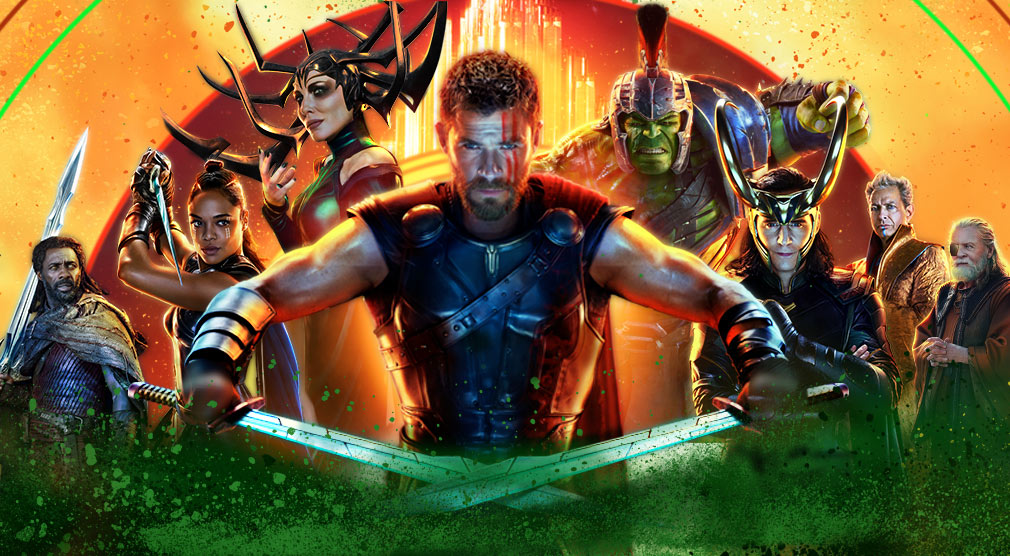 Thor: Ragnarok is the 17th straight number one opening for Disney/Marvel!
Disney and Marvel's Thor: Ragnarok got the 2017 holiday movie season started in strong fashion, delivering $123 million as the Marvel Cinematic Universe continues to flex its muscles.
This haul places it as the seventh largest opening ever for a film in the MCU, only after The Avengers, Avengers: Age of Ultron, Captain America: Civil War, Iron Man 3, Guardians of the Galaxy Vol. 2 and Iron Man 2.
On average, films in the MCU deliver 2.72x multipliers, which would put Ragnarok's domestic run over $330 million if it merely holds to the average, but we're expecting it to play a bit better thanks in large part to strong reviews and opening weekend audience reception.
To go along with the film's "A" CinemaScore, the 13th consecutive A-range for Marvel Studios, opening weekend audiences were 56% male vs. 44% female, and of the overall audience, 63% were over the age of 25. One sign Disney and Marvel has to enjoy, beyond the fact Ragnarok debuted with $35+ million more than Thor: The Dark World, is audience demographics were closer to a 50/50 split than its predecessor, whose opening weekend audience was 62% male.
Internationally, in its second weekend the film is now playing in nearly the entire international marketplace tallying in to date $308 million. Thus, bringing the worldwide box office to $431 million.
Ragnarok signifies the 17th film in the Marvel Cinematic Universe and its performance has now pushed the franchise over $13 billion globally and over $5 billion domestically.
Next up for the franchise is February's Black Panther, May's Avengers: Infinity War and July's Ant-Man and the Wasp.