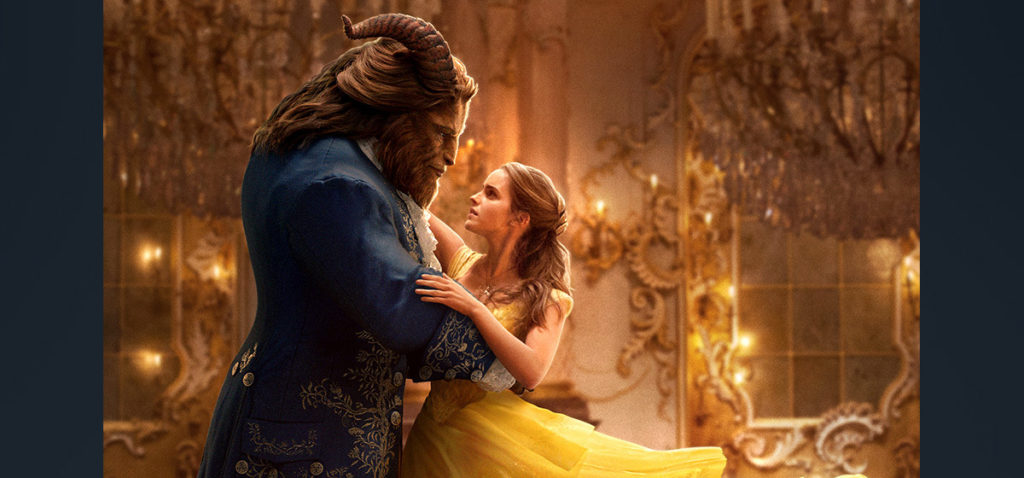 From the studio that has already given us live-action versions of animated films like Alice in Wonderland, Cinderella, Sleeping Beauty and The Jungle Book, Disney's Beauty and the Beast likely was the riskiest of them all, as far as potential backlash was concerned. Though now 26 years old, Beauty and the Beast is still much more recent than those other animated classics, and many can clearly remember growing up during the film's initial release and explosion in popularity. Simply put, it has more of a "This movie is mine" feel among some fans, who could be quite upset if this new version isn't handled well.
Would Disney disappoint? … Not likely!
Disney's Beauty and the Beast delivered  a film the size of a summer blockbuster in the month of March, debuting with a  record-setting March opening weekend. Director Bill Condon's Beauty and the Beast waltzed to a monstrous opening of $170 million from 4,210 theaters at the North American box office. Overseas, the update of the classic 1991 animated musical also dazzled, earning $180 million for an elegant global bow of $350 million.
Beauty and the Beast set a number of new records, including the biggest domestic start ever for a PG title both in North America and overseas surpassing Finding Dory's $135 million. And it also passed the $166 million domestic debut of last year's Batman vs. Superman: Dawn of Justice to land the top March opening of all time. Better yet, the family friendly movie boasts the seventh-biggest domestic start of any film, and the biggest outside of summer save for fellow 2015 December blockbuster, Star Wars: The Force Awakens, not accounting for inflation. The film also set records in IMAX, delivering the #1 global and domestic openings for a PG-rated film in the IMAX format. Additional records set include:  largest Spring opening weekend, fourth largest Saturday gross of all-time, sixth largest Sunday gross and eighth largest theater average for a wide opening release.
Disney's live action tale will look to continue its domestic performance over the coming weeks after receiving an "A" CinemaScore from opening day audiences of which 72% were female vs. 28% male and 45% of opening day audience members were under the age of 25. Beyond opening weekend the overall audience breakdown saw a 60% female vs. 40% male split, of which 52% were under the age of 25. Disney reports the same suite of markets at today's rates shows Beauty and the Beast's opening weekend running +35% ahead of The Jungle Book, +96% ahead of Alice In Wonderland, +100% ahead of Maleficent and +148% ahead of Cinderella. Notable international markets where the film has yet to open include France, Australia and Japan.
Beauty and the Beast stars Watson as Belle and Dan Stevens as the Beast, and the cast also includes Luke Evans, Josh Gad, Ewan McGregor, Stanley Tucci, Gugu Mbatha-Raw, Ian McKellen and Emma Thompson.