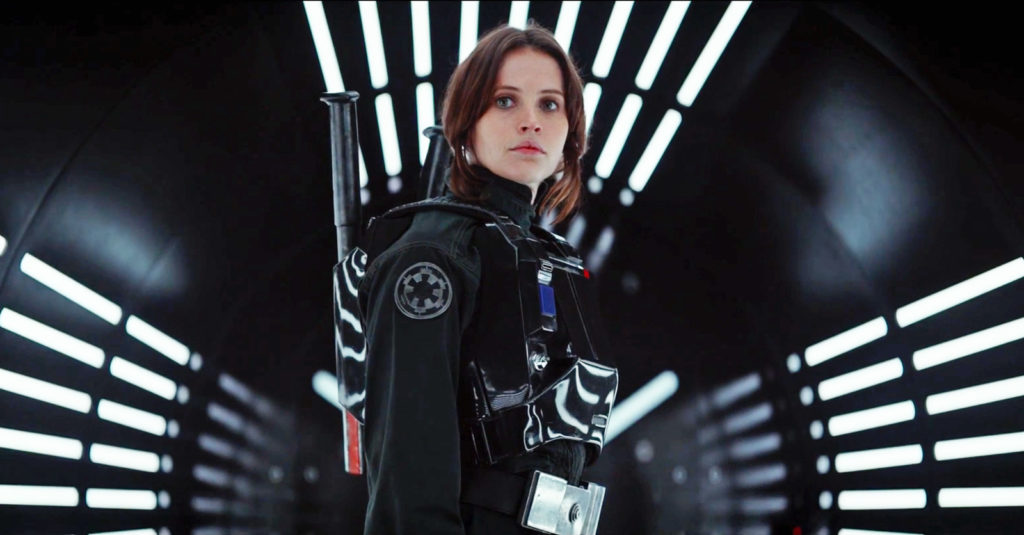 Rogue One: A Star Wars Story landed a most impressive $155 million opening in North America this weekend and also brought in $290.5 million globally, making it the top movie around the world.
Rogue One top-lined the fourth largest December three-day weekend ever, delivering the third largest opening of 2016, the twelfth largest opening of all-time and became and became the second best opener in the month of December only behind last year's monster opening for Star Wars: The Force Awakens.
The opening weekend for "Rogue One" exceeded Disney's expectations. The studio projected that the film would debut in the range of $120 million to $150 million. And that number is without the world's second largest movie market, China. The film opens there on January 6.
The film received an "A" CinemaScore across all demographics as it played to crowds that  were 59% male and 41% female, while 26% were between the age of 26 and 34, according to data shared by the studio.
Rogue One encountered many obstacles even before its galactic journey began:  reports of extensive reshoots as the studio and the film's director Garth Edwards and screenwriter Tony Gilroy labored to find the right tone and to hammer out a more satisfying ending,  a standalone, experimental project that was never expected to play to Force Awakens-style numbers. The pent-up demand for The Force Awakens was built over a decade and caused a tremor in fans young and old, as well as the uninitiated
However, regardless of the obstacles in bringing "Rogue One" to screens, audiences seem to have responded enthusiastically to the finished product, turning out in droves.
Rogue One is playing like a 'normal' blockbuster — albeit one with a rarefied pedigree. The lucrative holiday period is just kicking in and the film is expected to stretch out, benefiting from the strong critical and audience response.
Rogue One: A Star Wars Story, the Force is definitely with you!