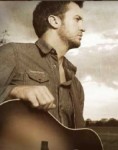 Sometimes good things come in their own time. For country singer Luke Bryan, success came a little late, but he's okay with that.
"It's kind of taken a while, but it's all come at the right time," Bryan said. "You can have things happen too fast and not be altogether prepared for it. I wouldn't have wanted to have anything happen faster."
Bryan, a native of Leesburg near Albany, will be in Savannah April 17 as the opening act of Tim McGraw's "Emotional Traffic Tour," which also will feature The Band Perry. Bryan discovered music as a teenager when his parents gave him a guitar.
"I was 14 or 15 when I started singing in choir and youth groups," he said. "I used to do a lot of plays in high school."
After high school graduation, Bryan planned to move to Nashville to launch a music career, when his family was struck by tragedy. His older brother, Chris, was killed in a traffic accident even as Bryan packed his car to leave.
Instead of moving to Nashville, Bryan enrolled in Georgia Southern University at Statesboro. "I sang with groups all through college," he said.
"When you get repeat customers and repeat fans, you know at least you're doing things right because people are coming back to hear you," Bryan said. "All through college, I felt ours was one of the best bands."
After college, Bryan worked at his father's agriculture and fertilizer business for a time. "I wasn't very happy," he said. "I realized it was time for me to move to Nashville. Looking back, it was certainly the best thing to do."
In 2001, Bryan finally made the big move and within two months, had landed a deal as a songwriter. At the time his debut single was released in 2007, singer Billy Currington, a native of Rincon, was climbing the charts with "Good Directions," which Bryan wrote.
In 2006, he married and today Bryan and his wife, Carolyn, have two sons, Bo and Tate. "It gives me something good to go home to," he said.
His debut single, "All My Friends Say," became a Top 5 single on the Billboard Hot Country Songs charts. His debut album, "I'll Stay Me," was released on Capitol Records that same year, and his latest album is "Doin' My Thing."
The awards Bryan has received include the Academy of Country Music's Top New Artist and Top New Solo Vocalist in 2010. He received Country Music Television's USA Weekend Breakthrough Video of the Year for "I Do."
Since he released his first album, Bryan had Top Ten hits with "All My Friends Say" and "Country Man," followed by three back-to-back No. 1 songs, "Do I," "Rain Is A Good Thing" and "Someone Else Calling You Baby." All five have gone gold.
The Bryan family experienced tragedy again in 2007, when his older sister, Kelly, died at the age of 39. Bryan has raised money for several causes, including St. Jude Children's Research Hospital and the Make-A-Wish Foundation. In honor of his brother and sister, he raised money for the Leesburg YMCA by performing with some fellow Nashville songwriters.
McGraw is one of Bryan's heroes, and he is excited to be touring with him. In Savannah, fans will hear Bryan's new single, "Country Girl, Shake It for Me," and some songs from the new album he is working on.
"Someday, I hope to be where Tim McGraw is, headlining all the shows, up for the big records, still making new fans and enjoying the fans I already have," Bryan said. "I just want to continue to do what I love, which is play music."
Success has finally arrived, but Bryan's life hasn't changed. "I still kind of go around and do the same things I love to do, although I'm a lot busier than I used to be," he said.
"But it's a different kind of busy," Bryan said. "Instead of touring from a van, it's a nice tour bus. Life is good and things are good, and it's hard to keep a smile off my face." (Linda Sickler and Best Country Singers.com)